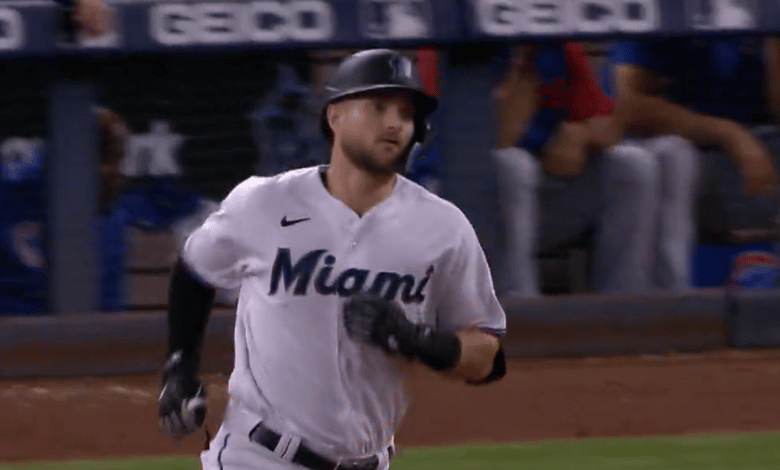 Last week, the Marlins took Quebec baseball fans by surprise when they named Charles Leblanc for subpoena on the sidelines of signing Jean Segura.
This therefore means that he no longer has a place in the roster of 40 players and that he was available on waivers for the other teams.
The club had several options on the table, including exchanging him to another formation.
But unfortunately, the Quebecer was not claimed on waivers. He will therefore report (until further notice) at the AAA level, at the Jacksonville Jumbo Shrimp.
It's a shame that no team has taken a chance now, but that doesn't mean it will stay that way. Perhaps a transaction is currently brewing.
But perhaps also that the Quebecer will have to prove himself in the AAA at the start of the season. It's not impossible, considering the current situation.
It's a shame for someone who did well at the end of the season, but that's the lot of young players in major league baseball. If he does what he has to do, he will have his place in major league baseball.
After all, even though he was not claimed on waivers, other teams may have seen what he did under Don Mattingly (now in the Blue Jays organization as a bench) last year.
I also imagine that in training camp, the Marlins will consider giving him a chance. If he falls in the eye of the new manager of the Marlins, it can help him.
It's up to him to work hard to find his place in the sun. That's what we want him to do.