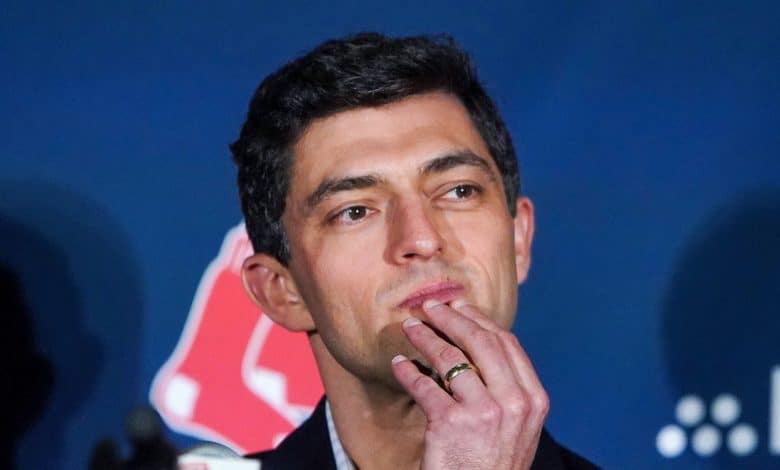 The Boston Red Sox are slowly returning to the low standards we expected at the start of the campaign, they who have just been swept away by the Miami Marlins and who have lost their last five games.
The Boston team is still in fifth and last place in the American League East Division, fifteen games behind the head of the section occupied by the Tampa Bay Rays.
And in the next month, Chaim Bloom and the staff of the Red Stockings will have important decisions to make.
According to some, there is a general feeling within the organization that the team expects to be in a position to add to its roster, hoping to stay in the running for a spot. in the playoffs.
To make the important decision, the team's president and CEO, Sam Kennedy, said the Sox are considering giving Bloom carte blanche as to what approach to take.
Absolutely. Chaim will have full authority to do what is in the best interests of the organization, both short and long term. We're still a month away, so we'll see. Right now all the possibilities are on the table. We are focused on trying to get the team to play better and position ourselves for a playoff run. This is the current state of mind.
It's fine to give carte blanche, but the Red Sox would also have to give the necessary resources to Bloom, who find themselves about $15 million under the luxury tax threshold.
In this regard, Bloom would not be instructed to remain below this first threshold.
The luxury tax threshold is always part of the calculation, but it is never the only part. Resources certainly help, but at the end of the day, it's the group on the ground that is going to make the difference. It's a long way of saying that if we are able to add to this squad as the deadline approaches, there will be no hesitation or reservations in doing so.
It remains to be seen which side of the fence Bloom and his team lean on by the 1st.er next August.