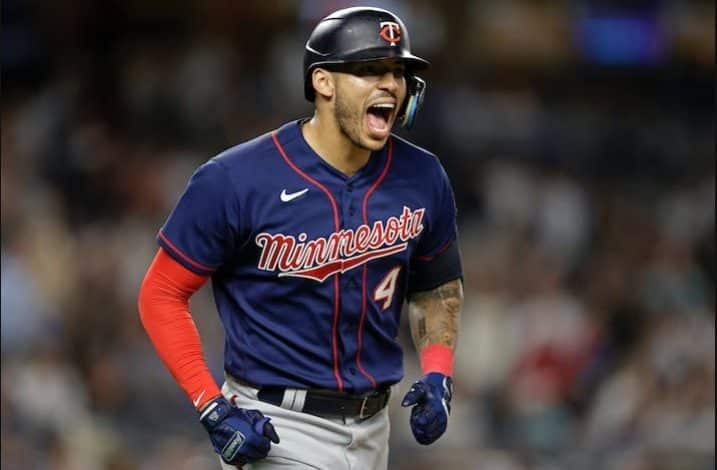 The Minnesota Twins signed Carlos Correa to a three-year, high-priced contract last winter. $35.1 million per year was unheard of for a position player.
But we all knew that with both exit options, Correa's plan was to be a free agent again a year from now. That's what happened.
In my opinion, it was probably a plan that suited the Twins. After all, Royce Lewis wasn't ready to be handed the keys to shortstop just yet and Correa is clearly one of the best players in his profession.
But things have changed. The Twins are beginning to worry about Lewis' long-term health and obviously the club also liked how Correa transformed the culture of the Twins.
And as the club doesn't have any big financial commitments for the next few years, I have the feeling that the club have attached themselves to Correa more than they originally thought.
Is that why, according to what circulates, the Twins would have deposited several offers on the desk of Scott Boras for the attention of his client Correa? It is possible, yes.
According to what we understand, Correa would have on his table offers of six, eight and ten years. He could make more money per year over six years, but have greater financial security over ten years.
Will Correa, who really liked Minnesota but has/will have other offers on his table, accept an offer from the Twins? Who knows.
But otherwise, the Twins have options. Obviously, the club is attached to the idea of ​​​​having a big shortstop player, when you think about it.
Why? Because Xander Bogaerts would be in the sights of the Minneapolis club.
In fact, according to what is circulating, the club believe they have a chance with Bogaerts if the plan to retain Correa's services ever falls through.
Remember that Trea Turner and Dansby Swanson are as free as the air.