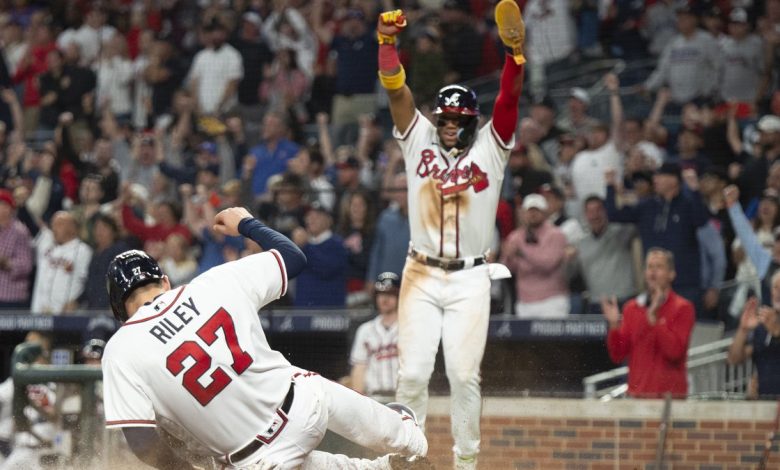 That's it: we are four days away from the playoffs. Next Friday, there will be four best runner-up matches on the schedule.
But by then, we will have to finish the season. There will be a final team series from Monday to Wednesday.
In fact, on Wednesday, all #162 games will start around 4 p.m. EST. This way, no one will be able to have an advantage by seeing how the other duels are shaping up before starting to play match 162.
But even if several files are settled, there are still several races – especially in the National, to tell the truth.
The Mets are currently two games behind the Braves…having held a more than 10-game lead over their Georgia rivals earlier this year.
Is this a collapse on the part of the Mets? With a 98-61 season with three games to go, I find it hard to say the club has collapsed.
It is especially Atlanta who played VERY well in the second half of the season.
But clearly getting swept away this weekend with Jacob deGrom, Max Scherzer and Chris Bassitt on the mound was not Buck Showalter's game plan.
If the Mets had only won one game, the two teams would have had a similar record this morning. The Mets are therefore the architects of their own misfortune and the club's magic number to win the division is 1.
In addition, if Atlanta wins its division, the club avoids going to face the Dodgers before the championship series. The Mets, under such conditions, will have to go through the Dodgers in the divisional series if they win the series of best second.
Otherwise, we must monitor the positions of best second. The Padres are guaranteed to make the playoffs, but the Phillies could still pass them.
But Philly isn't guaranteed to make the playoffs either. It would take a disaster in Pennsylvania for Milwaukee to make the playoffs at this point.
Recall that in the American, the Astros, the Yankees and the Guardians have the first three places and that the Blue Jays are in a good position to finish in fourth place.
The Mariners and Rays are the other teams in the picture.

Rain could come to Baltimore.
Reminder: Tony La Russa is expected to announce his retirement today.