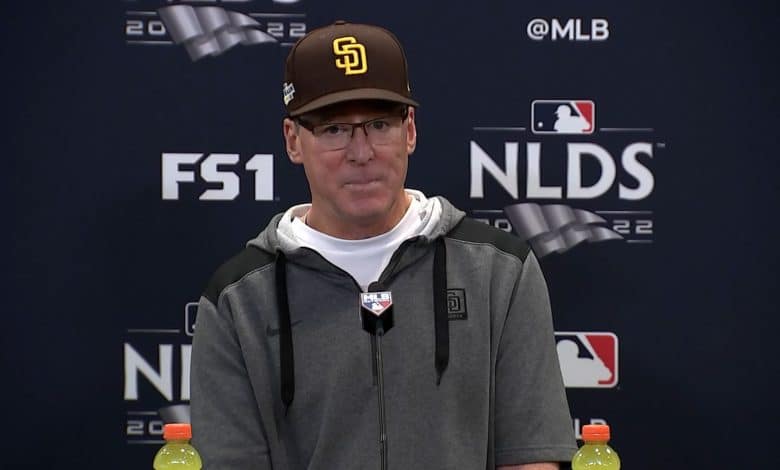 Eventually, the Padres got the better of the Dodgers. After years of trying to beat them, San Diego has gotten the better of their California rivals.
Obviously, for a guy like Wil Myers, who has been in San Diego for a long time, the feeling is very powerful and important.
Several elements (pitchers, Manny Machado, Trent Grisham, etc.) ensure that the club has achieved the impossible, namely to pass through the Mets and the Dodgers, two big clubs with a helium-inflated payroll .
But let's not forget the Bob Melvin effect.
If the Padres have succeeded (without Fernando Tatis Jr.) to get there, it is mainly because Bob Melvin has brought an important structure within the club.
Recognized as one of the best managers in major league baseball, Melvin gave direction to his new formation and knew how to accompany his players through the ups and downs.
The leaders of the club, including Manny Machado, followed him and it worked.
That means the Padres have home-court advantage in the Championship Series right now, which is exceptional under the circumstances. They are also, at the moment, the favorites in terms of their series against the Phillies.
The Phillies is also a club that has changed managers in recent months. Rob Thomson came to discipline the Phillies and earned himself a full-time contract after beating the Cardinals a few days ago.
Should the Dodgers and Yankees take notes?