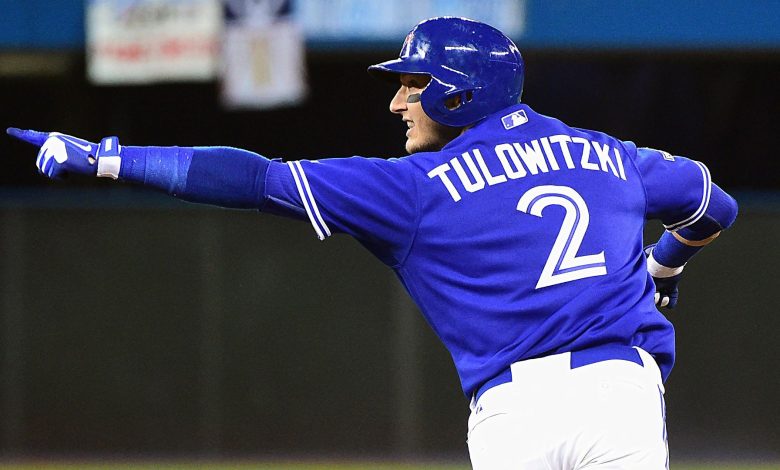 Bo Bichette is a guy who has several mentors. He has his father, who quit his job in Toronto so that the lockout either in the way of his relationship with his son, he has Marcus Semien and he has a lot of guys in Toronto, like George Springer.
Springer, who trains in Texas during the off-season, no doubt spent part of the winter geographically close to Bichette since the latter was also in Texas during part of the winter.
The difference? Bichette wasn't in Houston to be with Springer (and possibly Cavan Biggio) since he was in the state to see one of his mentors: Troy Tulowitzki.
The latter welcomed him for a short time to help and guide him during the off-season. They practiced "a bit of everything", but in my opinion, the defensive game was at the heart of the interactions.
That's what Bichette told Sportsnet, where he also said he was sorry for the fans who are waiting for baseball to return.
But back to Tulo, who is now a college coach in Texas.
We know that the former Rockies has a connection with Bo Bichette because Dante Bichette, Bo's father, also spent a good part of his career in Denver. While the father worked for the Rockies, Tulo knew the son when he was young and hung out with his father.
And when Bo was drafted by the Blue Jays, Tulo, once a member of the Toronto club, took the young shortstop under his wing. It was normal for him to help her at training camp, for example.
It's good to see that Bichette, who has defensive deficiencies, is looking for help everywhere. This is how he will improve.
And if he continues to progress like in 2021, the Jays will be driving.