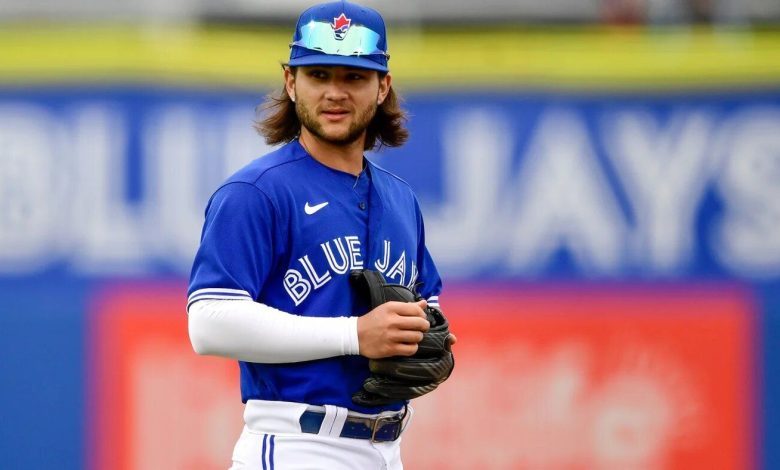 It was with widespread relief that the Blue Jays began training camp over the weekend, less than 24 hours after the end of the lockout. And one thing is certain: the enthusiasm is there.
Manager Charlie Montoyo, who will have to tame one of the most promising teams in major league baseball this year, praised the presence of his players as they went through more difficult times due to the pandemic context of the past two years.
According to Montoyo, the players who make up the club behaved as a large group, a single entity, rather than acting individually during the period when they could not frequent Jays facilities. It seduced him.
" You know why? Thanks to what we've been through. We had no home for two years. The guys never complained. They get along so well, and that's why we do so well. Other teams may have complained about not playing at home or said it was unfair, but we never did that. That's what brought us together."
After posting a positive 91-71 record last year, Toronto still finished the season ranked fourth in its division. The Canadian franchise missed the playoffs, by very little.
Question of putting everything in place to achieve this goal in 2022, Charlie Montoyo wants to focus at full speed on the needs of the players during training camp.
And let's talk about the players. All-star shortstop Bo Bichette, who just turned 24, says the Blue Jays' roster of players makes them a team to watch.
"I think we have the chance to do something special. It's going to be six months of hard work, and preparing as efficiently as possible. We'll see what happens, but I believe in this team and I believe in the talent we have. "
In Vladimir Guerrero Jr., Teoscar Hernandez, José Berrios, George Springer, Kevin Gausman and Hyun Jin Ryu, to name a few, he already has some good points.
It remains to be seen whether the Jays will be able to emerge from a division as competitive as the American East, which also includes the Yankees, Red Sox and Rays.