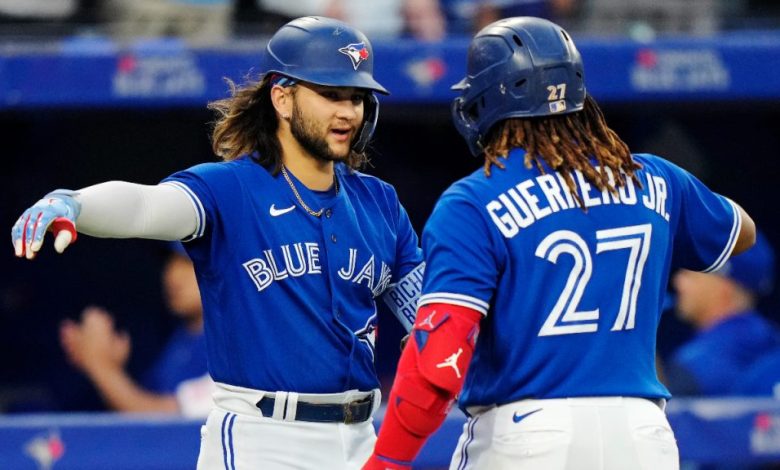 There seems to be a lot of talk about Blue Jays alumni these days.
At the same time, it's normal: Edwin Encarnacion is at his camp for a few weeks and Jose Bautista has learned that he will be honored next August by the Jays.
But back to Edwin.
As a guest coach, it's clear he spends a lot of time with Vladimir Guerrero Jr. He wants to help the man he once enticed to sign in Toronto become the best hitter he can be.
Both grew up in the Dominican Republic and they have a similar profile on the pitch: the similarities are logical in the case of the Parrot and Vlad's son.
And clearly, the veteran likes what he sees from the youngster.
In fact, he likes what he sees of Guerrero Jr. in camp, but also what he sees of the other players in the organization in view of the next season.
Right now, he's not afraid to say the club's 2023 edition is more complete than the 2015 edition, the first to qualify in the playoffs since 1993.
What he likes is that there is power in town, but the guys can do more. There is also speed and the ability to put the ball in play when needed.
It will be remembered that the 2015 Blue Jays, led by the three-headed monster (Edwin Encarnacion, Jose Bautista and Josh Donaldson, who today plays in the same division, but in New York), were good at hitting the long ball .
Speed ​​came from Kevin Pillar…and that's it?
Obviously, there are still a few weeks of camp, 162 games and a big month of October before we see if the Blue Jays, who don't have bad pitchers either, can do better than in 2015. History n is not yet written.