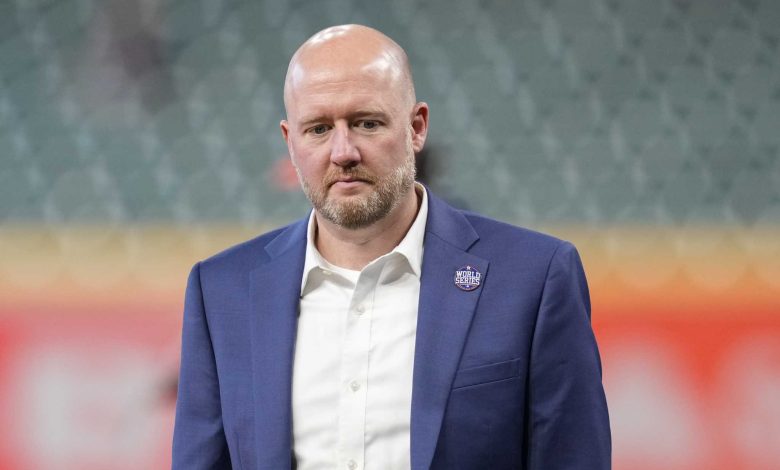 The Toronto Blue Jays have big ambitions for the next campaign. And to achieve their goals, the Canadian formation takes the great means.
Indeed, the latter announced this morning the hiring of the former general manager of the Houston Astros, James Click, as vice-president of baseball strategy.
Prior to joining the Astros, Click spent the previous 15 years with the Tampa Bay Rays, becoming their vice president of baseball operations in 2017.
He was then the architect of the team that won the World Series in 2022. During his tenure from 2020 to 2022, the Astros won two American League West titles, in addition to appearing three times to the Championship Series, winning two.
At the end of last season, however, Click left Houston due to a contract dispute.
The 45-year-old will join the Jays' baseball operations leadership team and work closely with general manager Ross Atkins. Here is what the Blue Jays press release adds:
He will work at all professional and amateur levels to identify best practices, develop plans and implement strategies.
Adding a baseball man of Click's caliber can only make the Blue Jays a better organization. It remains to be seen if he can help his new team as he did in Houston, in another context.