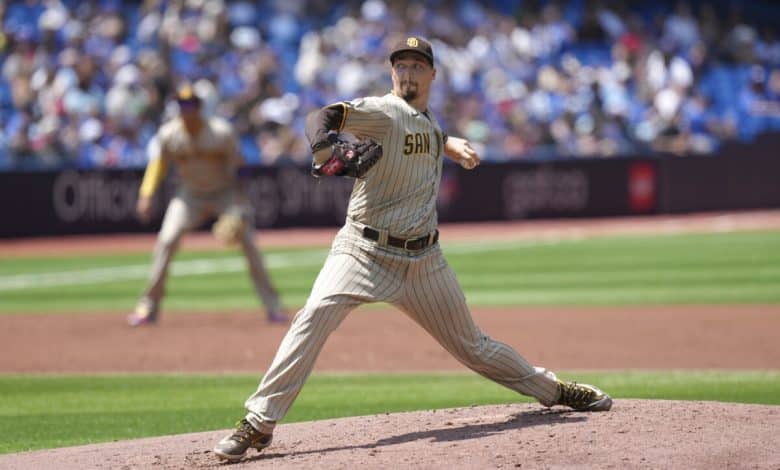 One player we don't talk about enough this season is San Diego Padres pitcher Blake Snell. Indeed, although his club will probably not make the playoffs in 2023, the 30-year-old American is enjoying a campaign worthy of a future Cy Young trophy winner. The competition will be fierce for this purpose between Spencer Strider of the Braves and him, when it comes time to vote for the winner. September will be decisive for both men.
Snell is in his final year of contract. In an interview with USA Today, he said he wants to stay in San Diego, even if he will be entitled to autonomy in the coming months. Although contract negotiations have not yet begun, it's a safe bet that the Blake Snell file will be at the top of the Padres general manager's priority pile this offseason.
The best launcher available in the market
Prior to Shohei Ohtani's injury, he was undeniably the No. 1 pitcher in the free agent market. Since his arm stakes, no one really knows what will happen to his work tool, perhaps even Ohtani himself.
As a result, Snell became the big name on the Gunners side for all 30 Major League teams. After all, if he wins the Cy Young this year, it will be a second coronation for him, after that of 2018 when he sported the colors of the Tampa Bay Rays. 30-year-old pitchers with two Cy Young Trophy titles, it's not running the streets!
The news of the day even came to add to the argument. As previously reported by my colleague Charles-Alexis Brisebois, Los Angeles Dodgers pitcher Julio Urias has been arrested and charged with domestic violence. This is the second such offense for him, following incidents in 2019. Like Snell, Urias becomes a free agent at the end of the season. The latter was entitled to a second chance and he, sadly, did not take it. Will a team be inclined to give him a third chance, after such heavy accusations? To ask the question, is to answer it!
Going back to Snell, he will be able to use all of these selling points when it comes to contract negotiations. If he sincerely wants to stay in California, he will be paid his fair value. After all, we can understand him wanting to stay there. The club has good players, is competitive on the field, and there are far worse places to play baseball than the San Diego market.