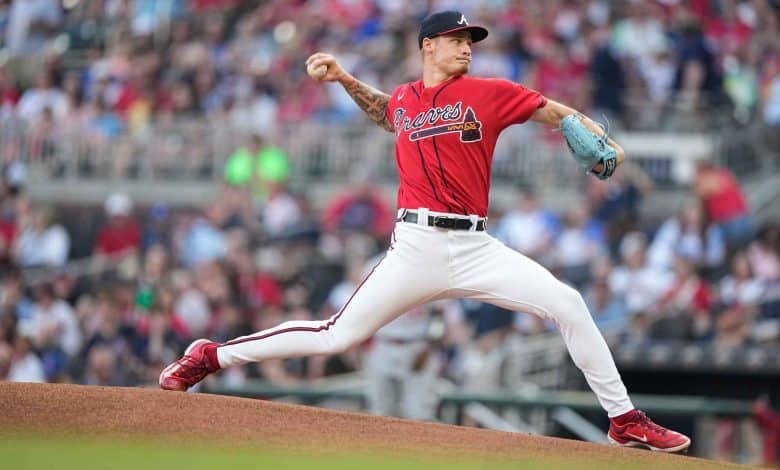 The Atlanta Braves organization has a reputation for developing good pitchers, very good pitchers even, and the performance of young AJ Smith-Shawver yesterday does not belie that reputation.
At 20, Smith-Shawver became the youngest pitcher to start a game for the Braves since 2011.
Although he was not involved in the decision, the young pitcher gave up only three hits to Washington Nationals batters in five and a third innings of work. Smith-Shawver allowed the visitors to score two points.
Coming in relief, Kirby Yates won the game for the Braves. The game ended 3-2 in favor of the Eastern division leaders in the National.
Raisel Iglesias saved a ninth game this season.
At the top, the Braves lead the surprising Miami Marlins by four and a half games.
AJ Smith-Shawver didn't make his Braves debut yesterday, having already pitched two and a third innings in relief (Sunday against the Diamondbacks in Arizona) since being recalled from the minor leagues.
The power pitcher is ahead of his development, having graduated from high school just two years ago. His presence in the minor ranks for the moment boils down to 28 starts and 110 innings spent on the mound.
Commenting on the performance of the man who is considered the fourth best prospect of the Braves according to MLB Pipelinehis manager Brian Snitker mentioned that Smith-Shawver will have to improve the quality of his impact shots, but that he is generally satisfied knowing that at 20 years old, the youngster is learning every day.
For the young athlete, throwing in front of a crowd of more than 40,000 people differs enormously from his debut in Rome (caliber A), when he showed off in front of 1,605 fans last April.
It's hard to know the short-term future of the young gunner, but let's just say he's impressed enough to be in the good graces of the team leaders.
I forgot, Smith-Shawver decided to pitch just three years ago. Not so bad for a change of direction!