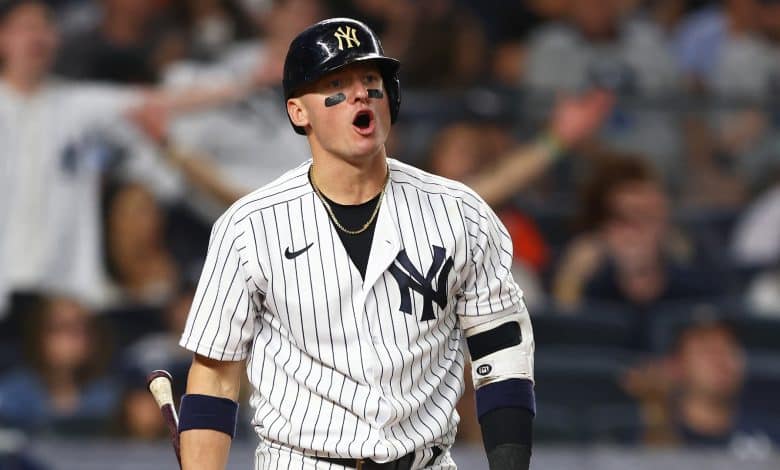 As recently as Saturday, the New York Yankees released outfielder Aaron Hicks. Even though it was the right thing to do, and it should have been done long before, the Bronx Bombers surprised everyone by making this announcement. Personally, I no longer believed in it.
But GM Brian Cashman's job isn't done. Indeed, as long as Josh Donaldson is in the lineup, it will not be optimal, especially not in the playoffs.
Although the former Toronto Blue Jays is doing a great job defensively, his batting eye is completely gone. He becomes totally useless in the attacking role.
Donaldson has been on the injured list since April 5 with a hamstring injury and recently suffered a setback in his fitness.
Upon his return, the Yankees could continue to play DJ LeMahieu at third base in most games, with Donaldson as a bench option. But $21 million is a bit pricey for a bench player, as it was for Hicks.
When Giancarlo Stanton returns to action, he who is currently on the injured list, it will probably be Willie Calhoun who takes the hit.
However, when Donaldson is ready to return, there will be no room for him in the lineup. The Yankees believe in Jake Bauers' potential, especially since they can't return him to the minor leagues. Moreover, adding a left-handed stick is never a refusal.
It will then be time to say goodbye to Donaldson.