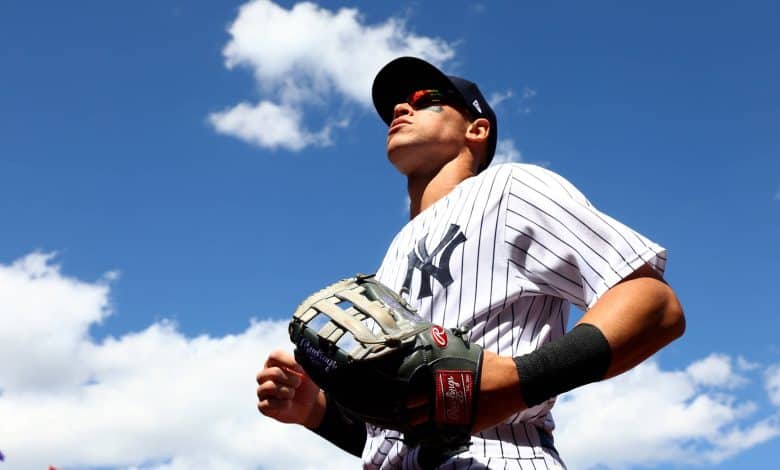 Aaron Judge is currently quite a coveted man in the small world of MLB. The outfielder, who is coming off a dream campaign in a Yankees uniform, is the envy of several teams within the Manfred circuit and he is in danger of becoming a man very rich in the coming weeks.
And from the beginning of the process, there are two teams that seem to be the most logical destinations for the Judge: the Yankees, where he has spent his entire career, and the Giants, the team of his childhood.
Both teams are ready to pull out the checkbook and roll out the red carpet for his services, and basically they both have strong selling points.
In the case of the Giants, on the other hand, we know that it will be necessary to pull out all the stops to encourage the outfielder to leave the Bronx.
And since Tuesday, that's what's been happening, as the team set up a two-day charm operation to sell him the project.
And clearly, the Giants are not skimping, when none other than Golden State Warriors star Stephen Curry was asked to come and chat with Judge to try to lure him into town.
Of course, Curry's reputation is well established in the sports world: the Warriors point guard has won everything and brought back no less than four championships to the Bay in the last decade.
And that's not counting his many individual honours.
The Giants are clearly hoping that Curry can entice the big outfielder to pack his bags and go play in California. After all, few players have been so successful in the region and Curry is probably the best person to sell Judge a bit of a dream.
The outfielder has claimed he wants to win, and Curry has done so in abundance in the area. Perhaps chatting with San Francisco legend Curry might inspire Judge to pursue that dream out west.
In fact, a return to the Yankees remains Judge's most likely scenario. That said, if the Giants charm operation manages to sow doubt in Judge's head, it will already be taken.
And asking a guy like Curry to chat with Judge is a great way to show him that we're ready to do anything to bring him to town.