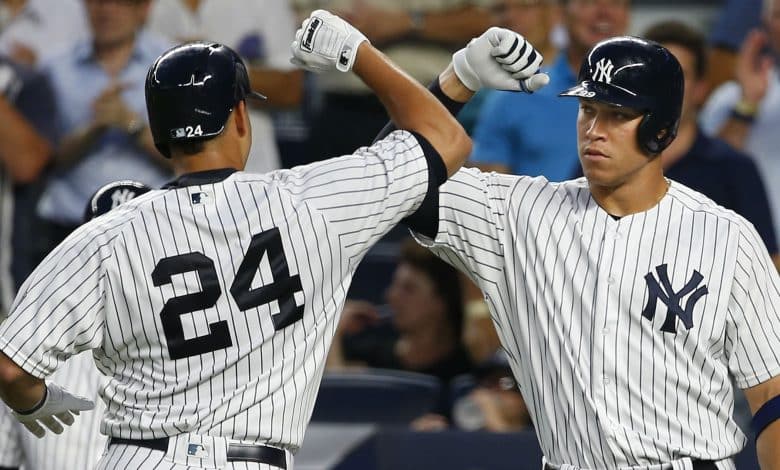 As recently as Friday, we learned that receiver Gary Sanchez had agreed to the terms of a minor league contract with the San Francisco Giants. We can say that it is a small descent into hell for the Dominican.
Even if the receiver can still bring some offense to his new team, everyone knows that his defensive game leaves too much to be desired for the net gain to be advantageous.
It is for this reason that he was left out until the start of this campaign and that he does not have an MLB contract in his pocket.
That said, his former teammate with the New York Yankees, Aaron Judge, says he is very excited about the signing, adding that he will help his new roster with his stick and his arm. Knowing the class of the Judge, could he answer something else? But that seems like more than just an answer, as Judge's parents plan to see Sanchez play at the Triple-A level when he's in Sacramento.
Funny fact, the two protagonists could have become teammates again if the Giants had not signed Arson Judge in place of Aaron Judge, or rather if the Bronx Bombers had not come out at the last moment to re-sign their protege.
Going back to Sanchez, the only role he can play in 2023 is as a hitter of choice, otherwise it will mean the Giants are in trouble.