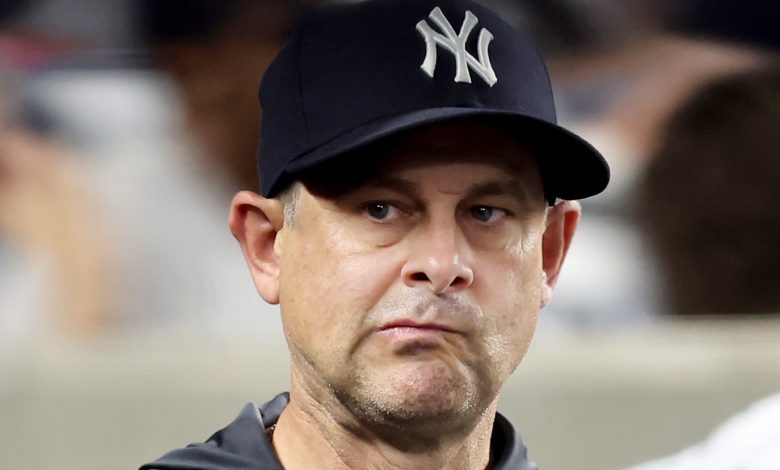 Things haven't been going too well for the New York Yankees since the loss of outfielder and captain Aaron Judge.
Prior to last night's (Tuesday) win over the Seattle Mariners, the Bronx Bombers had lost their last four games, including a three-game sweep to arch-rivals the Boston Red Sox.
And manager Aaron Boone is starting to show signs of impatience. In his weekly podcast appearance Talkin' YanksBoone did not appreciate being questioned.
First, co-host Jake Storiale reversed the decision made by the skipper not playing with a close infield in the eighth inning of the Yankees' 3-2 loss to the Red Sox on June 11.
A completely legitimate question that the whole planet had asked itself at this time. Except probably Boone himself.
For the latter, it is not even a subject of discussion.
I don't even think it's debatable. At the start of the eighth inning with a loaded bullpen? I disagree, not even a little. We still had two chances to come back to bat.
It's not like the Yankees offense does anything, huh Aaron?
Also on the same podcast episode, Boone later showed further signs of irritability when asked about Josh Donaldson and Anthony Rizzo.
We can understand the manager's frustration with the performance of his team over the past few weeks, but an introspection wouldn't hurt either.