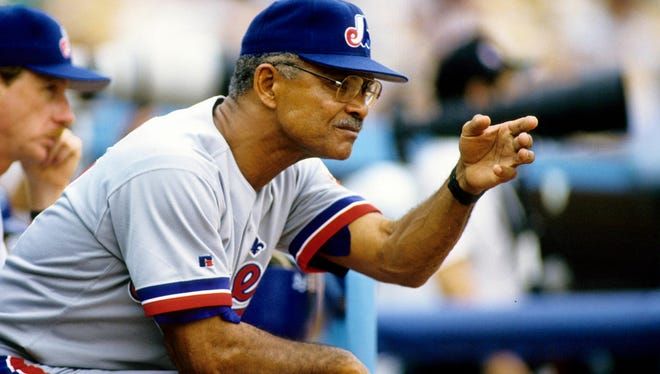 It's hard to compare Felipe Alou and Martin St-Louis in terms of experience when they joined Montreal, one with the Expos in 1992 and the other with the Canadiens a few days ago, but the bond between the two is still interesting.
This parallel comes from Philippe Cantin, an experienced journalist at La Presse newspaper, following Martin St-Louis' first press briefing after his appointment as interim head coach of the Canadiens hockey club earlier this week.
According to Cantin, the two men made a good first impression thanks to their charisma, the use of the right words which rang in the ears of people who were a little incredulous at the time.
Alou and St-Louis also share a past synonymous with passion, ardor and the desire to win. They both performed exemplarily in their respective sports and were able to earn respect despite the pitfalls.
Alou and his brothers reached major league baseball when players of Latin origin were not legion. Granted, they didn't have to make the same sacrifices as Jackie Robinson, but life must have been no cakewalk for them back then.
Despite his small stature, Martin St-Louis finds himself in the Hockey Hall of Fame following a brilliant playing career that began in Calgary before continuing in Tampa Bay and ending in New York, with the Rangers.
A Stanley Cup champion with an impressive collection of individual trophies, St-Louis is the first player of his generation to perform by overcoming a height deficit in an era when athletes over six feet tall were the standard.
Jeff Gorton mentioned it: St. Louis has always had to prove his worth and it will be no different in his new role behind the bench in Montreal.
Felipe Alou was the best manager in the history of the Expos and he was a very respected and appreciated man during his time in Montreal. He took a very important place in the hearts of the fans and he always knew how to get the best out of his players.
Knowing that the current season is sabotaged in Montreal, will Martin St-Louis be able, one game at a time, to make this team a formation worthy of the name and bring smiles back to the team's entourage? If we rely on that of Cole Caufield during the game against the Capitals, it's a good start.