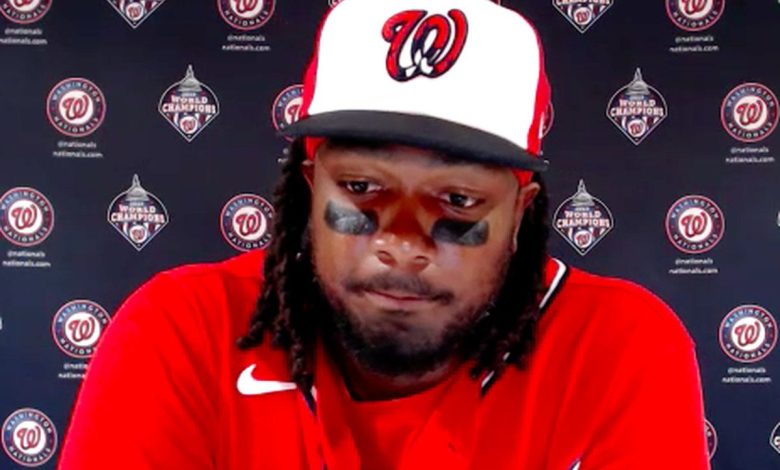 When the Nationals acquired Josh Bell last year, the plan was to have him for at least the last two years before he was free-lance. That's why he was acquired from the Pirates.
But things have changed. In the meantime, the Nationals have started a process of rebuilding and that means that Josh Bell is no longer exactly an untouchable in town.
With a year in control, the Nationals have a decision to make. Do they want to make him the successor to Ryan Zimmerman (who is officially retired) and keep him for the long term or trade him for other youngsters?
The answer will potentially go a lot through the possible return in his case. That's why it's logical to believe that the Nationals will shop him to test the waters in his case without forcing themselves to trade him.
Apart from the 2020 pandemic season, the first baseman has always been hitting around .265 for the past few years. What you see is what you get.
The ambidextrous hitter batted for .277 after the All-Star Game break in 2021. During that period, he drew more bases on walks than strikeouts.
With a projected salary of $10 million, you might think some teams won't want to give the moon – especially knowing he could leave in a year.
That said, if a club isn't going for Freddie Freeman, Matt Olson or Anthony Rizzo, can going for Bell be any more appealing? Possibly, yes.
He might be more attractive than a Luke Voit, right?
Without being the acquisition of the century, it has upside and its potential can turn into a great acquisition for training on the Manfred circuit.