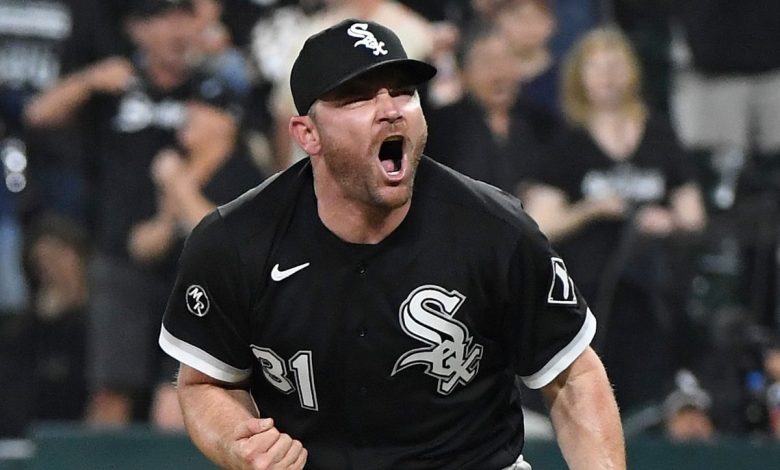 For those who, like me, weren't already aware, we told you earlier today some very sad news.
In this sense, Liam Hendriks of the Chicago White Sox was diagnosed with cancer, he who is only 33 years old. He himself had made the announcement on his Instagram account previously.
It is undeniable that the news must have been a shock wave for his loved ones and him. It was just as much for the baseball world, which sees one of its own fighting for his life.
In such circumstances, the human being feels helpless, because, in reality, there is not much that can be done to help a loved one like Hendriks.
In the little that we can do, he showed his compassion to others and brought support, comfort and listening. Have a quality presence for the other and offer them the best version of yourself to help them get through the ordeal.
To come back more specifically to the Sox's ninth-inning specialist, he has received a great dose of love and courage since this morning. Indeed, in what is more beautiful that social networks have to offer, the baseball community went there with an inspiring message to the native Australian player.
Feel supported
On the field, players and even teams are adversaries, fighting for the same common goal, which only one can have. However, apart from this, they form a large family united by a common reality.
It is in this sense that the other formations of the Manfred circuit went there with words of encouragement towards the #31 of the White Sox, in particular via Twitter. In these cases, there are no more division rivals or even intra-city rivalries. No. The Twins, the Royals, the Cubs, to name a few, have done their best. It is certain that the one who begins the biggest fight of his life has warmed his heart by witnessing all this dose of love. May this give him the strength to fight against the disease, we hope.
A Link to Hamlin
These are two very different cases, but the fact remains that the entire NFL football community rallied behind Damar Hamlin following his cardiac arrest in the middle of a game a week ago.
To this effect, the number 3 of the Bills is now back in Buffalo, where he will continue his convalescence.
Hamlin was greatly touched by the positive attention surrounding him. Hoping that this benevolent rallying towards Hendriks can have the same effect, a little bit, of course.