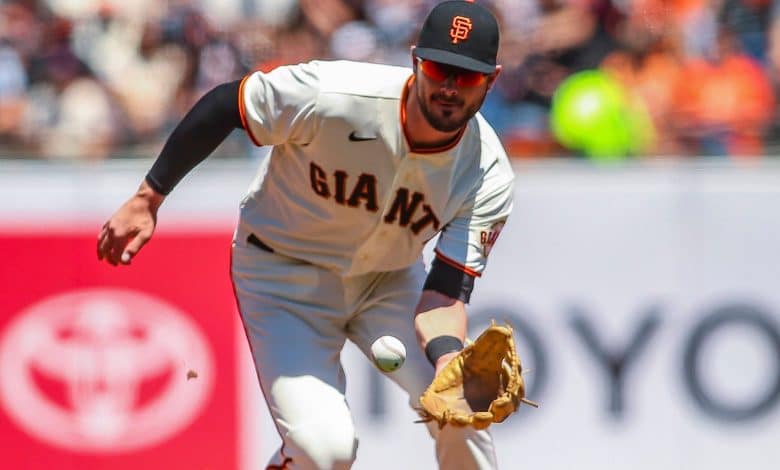 After seeing the Cubs trade him to San Francisco, Kris Bryant had a good end to the season in California. He added a batting threat in addition to providing great defensive versatility for Gabe Kapler.
But now that he's a free agent and a reunion with the Giants isn't in the cards, Bryant is a pretty in-demand player. After all, when he's at the top of his game, he's quite the baseball player.
And if there's one team that I think could benefit from his services, it's the Seattle Mariners. After a 2021 season in which they surprised just about everyone, they pulled out the checkbook to bring in Robbie Ray and more additions could come after the lockout.
Paul Sewald, a reliever for the Mariners, has also admitted that he tried to convince his good friend Bryant to come to Seattle for a few weeks.
Bryant and Sewald are both natives of the Las Vegas area. They met at high school and they continued to play together at the college level after Sewald convinced Bryant to go to the University of San Diego with him.
Jokingly, the reliever claims that if he could convince him to follow him to college, he could convince Bryant to join him in Seattle.
After all, Bryant may be the go-to option for the Mariners. With Kyle Seager retiring, there's a hole to fill at third base. Yes, Abraham Toro could return to his natural position, but if the Mariners can add an established player like Bryant to resource a young team that surprised last year, they will.
It's been a few weeks since I expected to see Bryant sign in Washington State and my position hasn't changed since.
Sewald also spoke about Bryant going back on service time manipulation (Bryant had been a victim of this early in his career). According to him, having guys like Logan Gilbert and Jarred Kelenic early in the season could have given the Mariners two more games and a playoff spot last year.
We will also remember the former president of the Mariners, Kevin Mather, who had openly claimed that he was manipulating the time of service of his players before the start of the last season.
In short, we will see if Sewald will be able to convince Bryant to join him in Seattle. Maybe it's with him that they will make up for their two games behind…