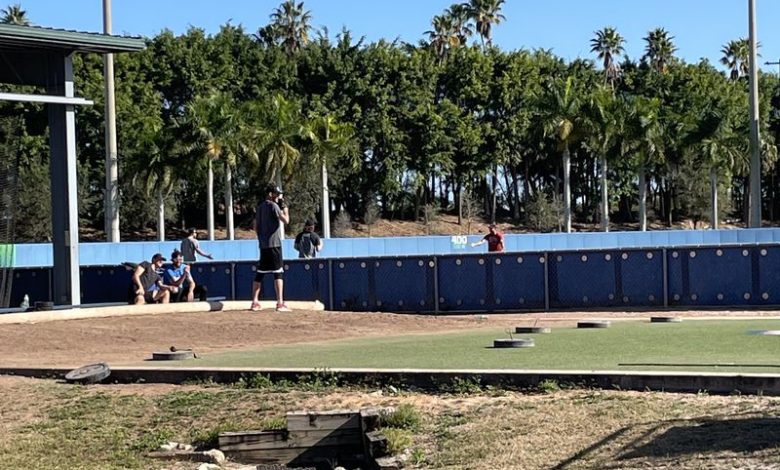 Failing access to the team's official training site in Fort Myers due to the lockouta few Boston Red Sox players have taken matters into their own hands by recreating their own site not far from where they would normally meet.
Pitchers Chris Sale, Matt Barnes and Canadian Nick Pivetta, along with a few other teammates on the team's 40-man roster, have temporarily made their home at Florida Golf Coast University.
This gesture is still significant considering that Sale was unable to fully contribute to the Sox's strong results in 2021, throwing only 42 and two-thirds innings.
The big southpaw has time to recover, as he hadn't been active in the shortened 2020 season and the team's executives are counting on their 32-year-old veteran to lead the pitching group into a 2022 season. up to expectations.
Jackie Bradley Jr. and other regulars are expected to join the group over the next few days to recreate an esprit de corps heading into a possible season.
Meanwhile at JetBlue Park in Fort Myers, for $10, Red Sox fans (and reporters) can visit the site while their favorites are away. While enjoying the heat of Florida, there is still no question here of visiting Fenway Park, an emblematic stadium full of history.
Like what, even training camps are part of a ritual inscribed in the DNA of baseball fans.
In the absence of the Major League players, the souvenir shop should not attract the attention it usually does when fans visit the Red Sox training complex, even if the new merchandise has just arrived.
In the absence of a normal Major League Baseball life, fans pass the time however they can and stalking places can have some therapeutic effect.